Welcome to Cleveland Aquatic Centre
Cleveland Aquatic Centre offers you an excellent location for all your swimming needs in the central Redlands area, servicing the Cleveland, Alexandra Hills, Capalaba, Sheldon, Thornlands and surrounding suburbs.

The facility is staffed by our friendly team of aquatic experts and is proudly managed by Belgravia Leisure on behalf of Redland City Council.

Our facilities include outdoor heated 50m and 25m lap swimming pools. An indoor heated learn to swim pool and outdoor leisure pool with water features.

We also offer you a range of different services including, aqua aerobics, swim squad, aquatic fun days, birthday parties and of course children and adults swimming lessons. With something for everyone to enjoy, we look forward to providing you with our best health and leisure services.

Visit us and experience advanced aquatic and leisure programs and facilities that cater for the inclusion of people of all ages and abilities.

We look forward to providing you with the best health and leisure experiences possible!
SUMMER OPENING HOURS
MON - FRI 5:00am – 8:00pm
SAT 6:00am – 5:00pm
SUN 9:00am – 4:00pm
PH 8:30am - 5:00 pm
ADVENTURE POOL OPEN FROM SEPT 2021
During School Terms
MON - FRI 9:00am – 12:00pm
3:00pm - 5:30pm
SAT 8:00am – 4:30pm
SUN 9:00am – 3:30pm

During School Holidays
MON - FRI 9:00am – 5:30pm
SAT 8:00am – 4:30pm
SUN 9:00am – 3:30pm
Pool-closing times may vary depending on Sunlight availability
Please keep up to date with us on our Facebook page and via our member emails.

Discover Cleveland Aquatic Centre
Click below to learn more about our facilities and see what classes we have at Cleveland Aquatic Centre
Where will you BEGIN?
Challenges come in many forms, but none could have prepared us for everything a pandemic brings - lockdowns, working from home, home schooling and trying to maintain our health while adhering to restrictions in our community.
How to prepare for a water safe Summer
With the weather starting to heat up and Summer on the horizon, now more than ever it is important to get you and your loved ones water safety ready! To some, the thought of learning to swim may come with associations to a competitive sport - something they see in the Olympics. However, life can throw several curve balls, many of which may require the knowledge of how to swim. Keep reading to find out more.
Learn2Swim Week
Drowning is the number one cause of accidental death in children under five, with swimming pools the most common location for toddler drownings. Learn2Swim Week aims to introduce water safety to kids under five and ultimately reduce drowning fatalities.
Spring back into exercise - how will you begin?
As the weather changes seasons and head towards warmer days, we often feel the urge to get active and start something new. But where to begin?
Sometimes we just need the motivation to start, but other times we need to be strategic with our approach to ensure we minimise injury and align our exercise choices with the goals we are trying to achieve, ensuring success.
Aquatic Classes
Cleveland Aquatic Centre offers different aquatic classes to help you increase your swimming skills and overall health.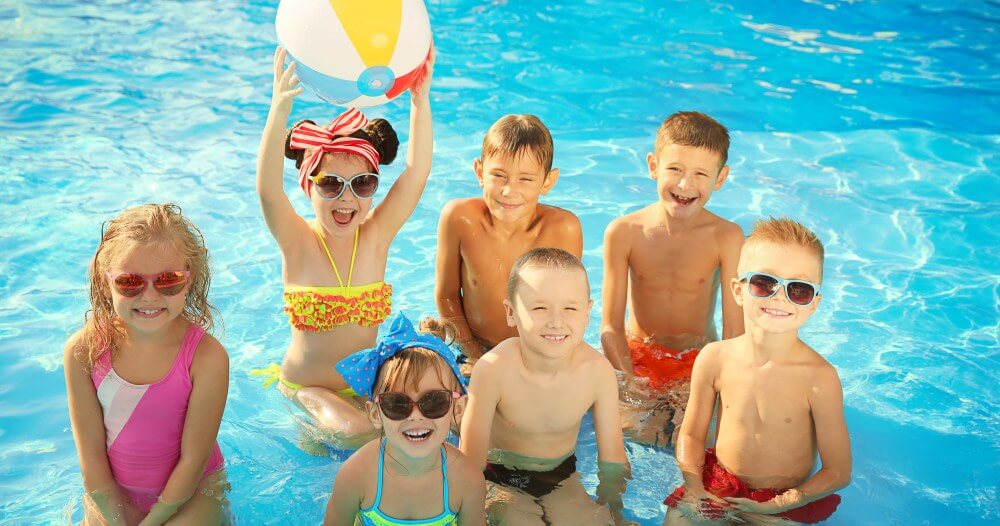 BIRTHDAY PARTIES
Everyone has one, and we'd love to help you celebrate it! Whether it's for the young or the young-at-heart, we can help you celebrate your next birthday party. Click below to receive more information and a link to make a booking request.