25m pool update
The temperature in the 25 m pool will be cooler than usual until a heating issue is resolved. Apologies for the inconvenience.
Welcome to Cleveland Aquatic Centre
Cleveland Aquatic Centre offers you an excellent location for all your swimming needs in the central Redlands area, servicing the Cleveland, Alexandra Hills, Capalaba, Sheldon, Thornlands and surrounding suburbs.

The facility is staffed by our friendly team of aquatic experts and is proudly managed by Belgravia Leisure on behalf of Redland City Council.

Our facilities include outdoor heated 50m and 25m lap swimming pools. An indoor heated learn to swim pool and outdoor leisure pool with water features.

We also offer you a range of different services including, aqua aerobics, swim squad, aquatic fun days, birthday parties and of course children and adults swimming lessons. With something for everyone to enjoy, we look forward to providing you with our best health and leisure services.

Visit us and experience advanced aquatic and leisure programs and facilities that cater for the inclusion of people of all ages and abilities.

We look forward to providing you with the best health and leisure experiences possible!
WINTER OPENING HOURS
MON - THU 5:00am – 7:30pm

FRI 5:00am – 7:00pm
SAT 6:00am – 4:00pm
SUN 9:00am – 4:00pm
PH 10:00am - 4:00 pm
ADVENTURE POOL CLOSED UNTIL SEPT 2021
Pool-closing times may vary depending on Sunlight availability
Please keep up to date with us on our Facebook page and via our member emails.

Discover Cleveland Aquatic Centre
Click below to learn more about our facilities and see what classes we have at Cleveland Aquatic Centre
Becoming Your Own Champion
Becoming a champion does not mean we need to represent our country or even our state, being your own champion is being proud of your accomplishments and setting yourself goals to work towards. How can you set yourself on your own path to greatness?
Benefits of wearing a swim cap
Swimming caps are great for all swimmers, while they may be uncomfortable and feel strange at first, they have a range of benefits when in the water. We encourage our swimmers to wear them for a number of reasons, read more to find out!
Men's Health Week
This week is used to highlight the issues surrounding the status of means health. This is important to highlight as the health status of males is typically poorer than that of females. There is a sigma surrounding men's health which leads to men being less likely than women to seek out mental health services, despite the rate of mental health disorders being similar.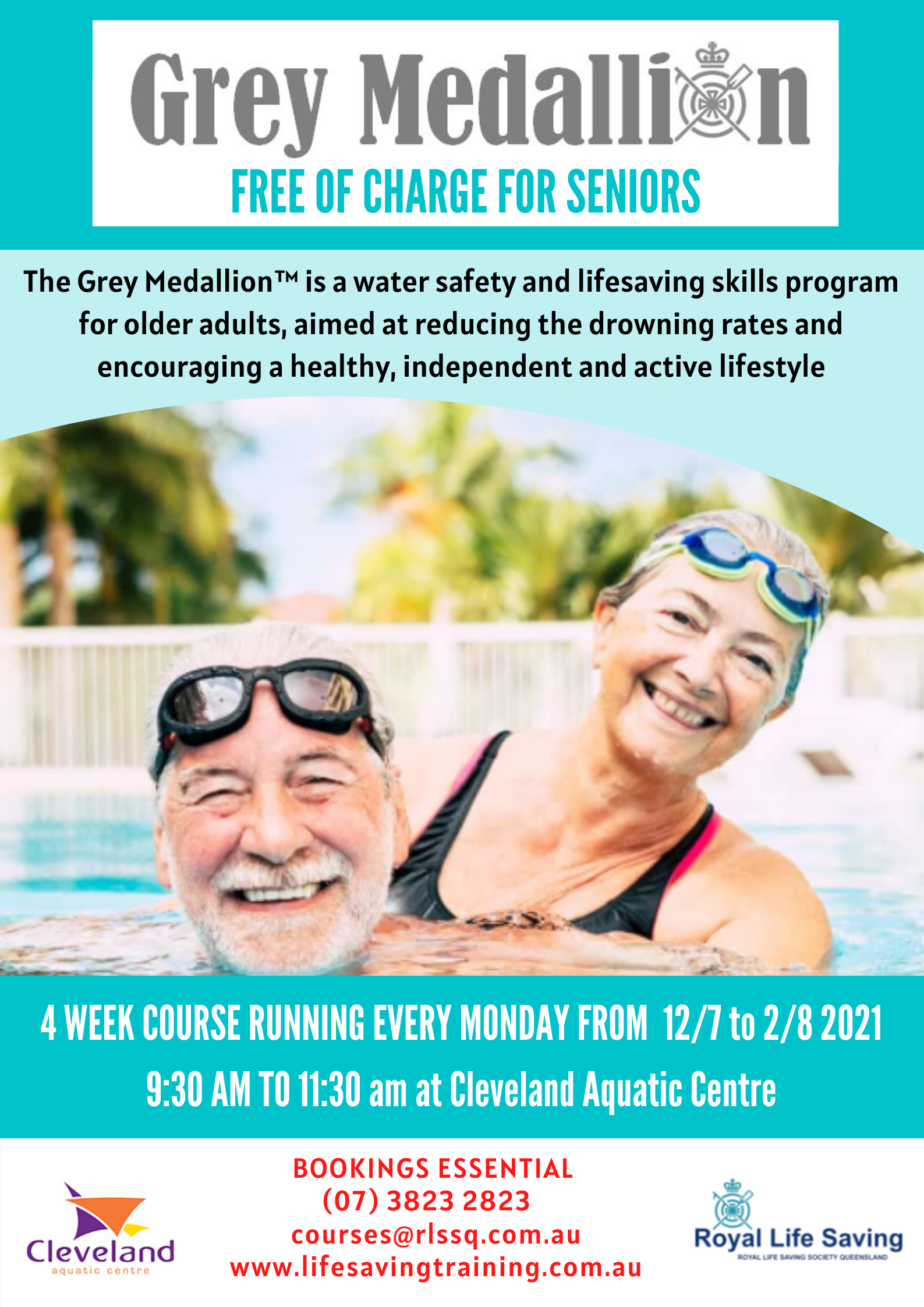 Grey Medallion program at No cost for Seniors in the Redlands Area
The Royal Life Saving Queensland in partnership with Cleveland Aquatic Centre will be delivering the Grey Medallion program at NO COST for Seniors in the Redlands area.
Aquatic Classes
Cleveland Aquatic Centre offers different aquatic classes to help you increase your swimming skills and overall health.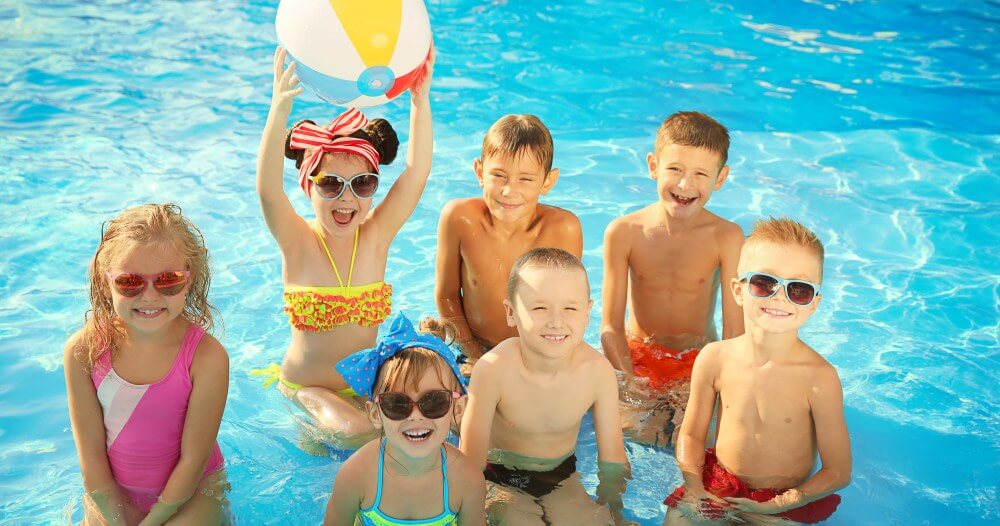 BIRTHDAY PARTIES
Everyone has one, and we'd love to help you celebrate it! Whether it's for the young or the young-at-heart, we can help you celebrate your next birthday party. Click below to receive more information and a link to make a booking request.