Customer Call back Request
As you might be aware, we are experiencing unprecedented levels of enquiries. We are trying our best to keep up with the influx of calls and appreciate your patience at this time. We will endeavour to contact you as soon as practical.
Welcome to Cleveland Aquatic Centre
Cleveland Aquatic Centre offers you an excellent location for all your swimming needs in the central Redlands area, servicing the Cleveland, Alexandra Hills, Capalaba, Sheldon, Thornlands and surrounding suburbs.

The facility is staffed by our friendly team of aquatic experts and is proudly managed by Belgravia Leisure on behalf of Redland City Council.

Our facilities include outdoor heated 50m and 25m lap swimming pools. An indoor heated learn to swim pool and outdoor leisure pool with water features.

We also offer you a range of different services including, aqua aerobics, swim squad, aquatic fun days, birthday parties and of course children and adults swimming lessons. With something for everyone to enjoy, we look forward to providing you with our best health and leisure services.

Visit us and experience advanced aquatic and leisure programs and facilities that cater for the inclusion of people of all ages and abilities.

We look forward to providing you with the best health and leisure experiences possible!
Summer Opening Hours
Monday - Friday 5AM-8PM
Saturday 6AM-5PM
Sunday 9AM-4PM
ADVENTURE POOL OPENING HOURS
Monday - Friday 9:00am - 12:00pm
3:00 pm - 6:00 pm
Saturday 8:00 am - 4:30 pm
Sunday & Public Holiday 9:00 - 3:30 pm


Pool-closing times may vary depending on Sunlight availability
Please keep up to date with us on our Facebook page and via our member emails.

Learn more about COVID-19 closures
Discover Cleveland Aquatic Centre
Click below to learn more about our facilities and see what classes we have at Cleveland Aquatic Centre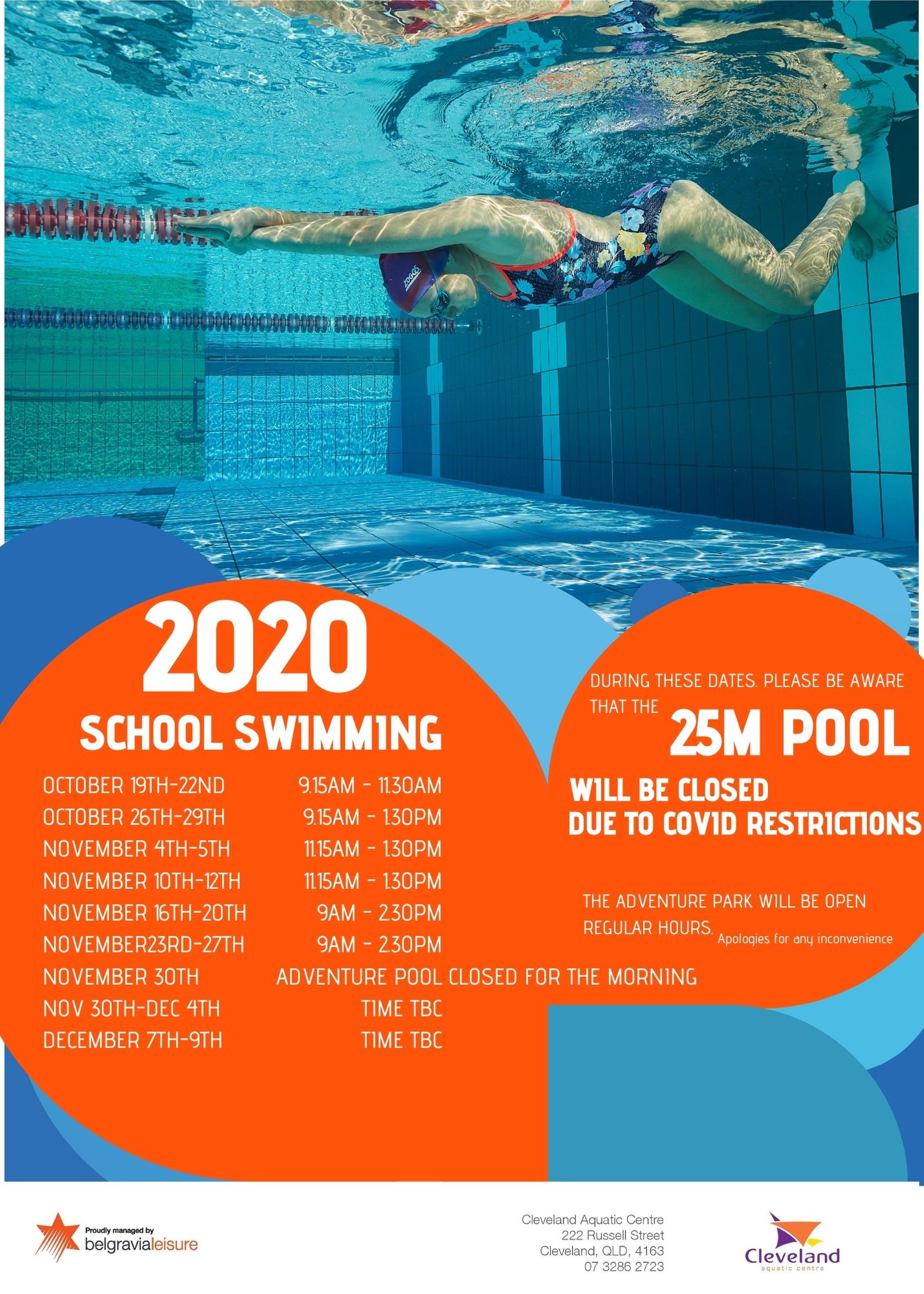 25m Pool Closures dates
During these days, please be aware that the 25m pool will be closed. No aqua classes will be held on these days.
The Cleveland Aquatic Centre is now open!
Partial re-opening from Wednesday the 14th of October, following the successful testing of completed plumbing and electrical works, replacement of the indoor and 25-metre pool filter mediums, as well refurbishment of the children's play pool, centre kiosk and centre-wide painting, decking, tiling and landscaping.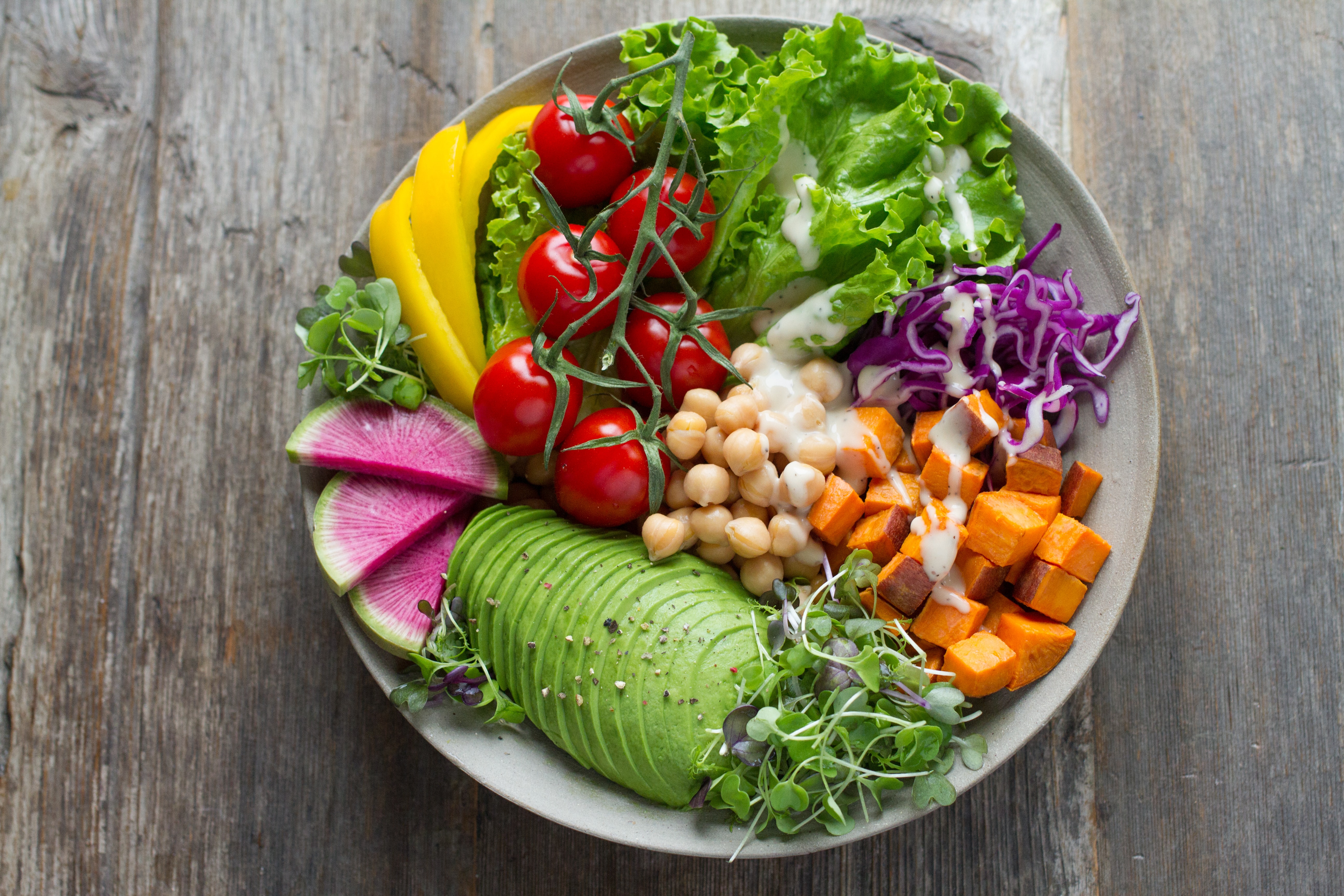 Why eat your vegetables?
As National Nutrition Week approaches, it is a great time to remind ourselves of the importance of including a variety of vegetables in our diet, to promote better health. Read more to find out just how beneficial vegetables are to us, and exactly how many serves you should be consuming in your regular diet.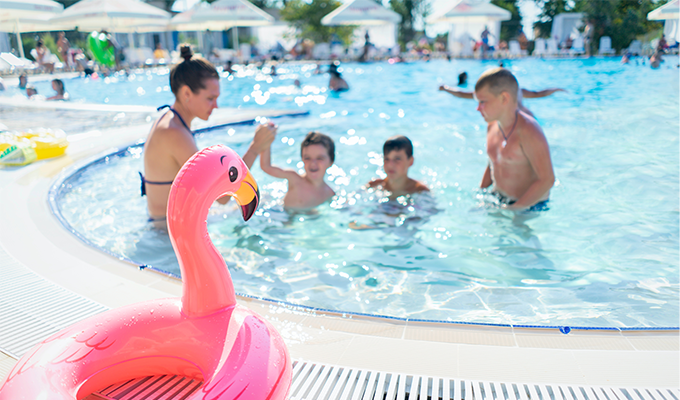 Get creative these school holidays!
School holidays are here again! To keep you busy, we've put together a collection of activities for you and the family that will get the kids thinking outside of the box, finding new hobbies and learning new skills, all while keeping everyone active. Read more for some activities and ideas to do in Queensland.
Aquatic Classes
Cleveland Aquatic Centre offers different aquatic classes to help you increase your swimming skills and overall health.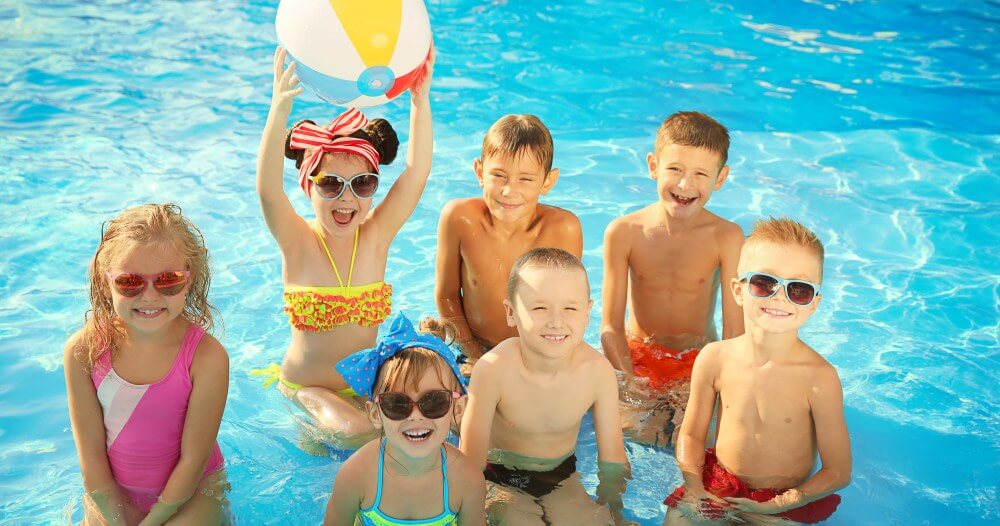 BIRTHDAY PARTIES
Everyone has one, and we'd love to help you celebrate it! Whether it's for the young or the young-at-heart, we can help you celebrate your next birthday party. Click below to receive more information and a link to make a booking request.